Big Boned (Heather Wells Mysteries #3) (Paperback)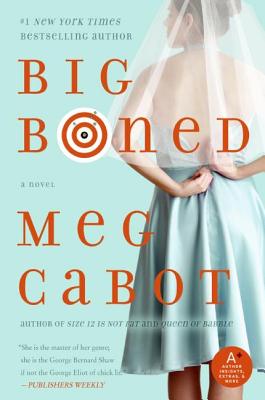 $15.99

Usually Arrives in 3-5 Days
Description
---
Life is reasonably rosy for plus-size ex-pop star turned Assistant Dormitory Director and sometime sleuth Heather Wells. Her freeloading ex-con dad is finally moving out. She still yearns for her hot landlord, Cooper Cartwright, but her relationship with "rebound beau," vigorous vegan math professor Tad Tocco, is more than satisfactory. Best of all, nobody has died lately in "Death Dorm," the aptly nicknamed student residence that Heather assistant-directs. Of course every silver lining ultimately has some black cloud attached. And when the latest murdered corpse to clutter up her jurisdiction turns out to be her exceedingly unlovable boss, Heather finds herself on the shortlist of prime suspects—along with the rabble-rousing boyfriend of her high-strung student assistant and an indecently handsome young campus minister who's been accused of taking liberties with certain girls' choir members.
With fame beckoning her back into show business (as the star of a new kids' show!) it's a really bad time to get wrapped up in another homicide. Plus Tad's been working himself up to ask her a Big Question, which Heather's not sure she has an answer for . . .
About the Author
---
Meg Cabot's many books for both adults and tweens/teens have included multiple global and #1 New York Times bestsellers, selling over twenty-five million copies worldwide. Her Princess Diaries series has been published in more than 38 countries and was made into several hit films by Disney. Meg is still waiting for her real parents, the king and queen, to restore her to her rightful throne. She currently lives in Key West, FL, with her husband and various cats.