Snapshot (Jamieson Brothers #2) (Paperback)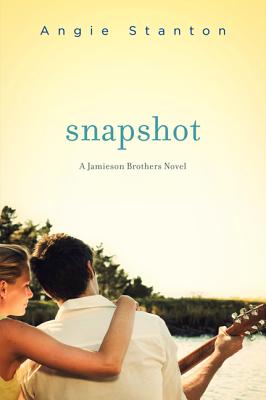 Description
---
Perfect for fans of Sarah Dessen, Jenny Han, and Susane Colasanti, this companion novel to the swoon-worthy Rock and a Hard Place has Marti discovering that one kiss from a Jamieson brother can change her summer . . . forever.
Marti Hunter just wants a normal life. After dealing with her cool-but-clueless rock legend father and absentee mother, she only wants some peace . . . and fun. And that includes a summer studying photography at an exclusive arts camp.
For Adam Jamieson, a normal life is not possible—not when he is the lead guitarist in a rock band with his brothers. So he's thrilled to finally have an opportunity to disguise himself and live like a regular teenager at summer camp.
And when Adam meets Marti, sparks fly. Between romantic bonfires and stolen kisses, they are inseparable.
Then Marti discovers who Adam truly is, and her world is turned upside down. Ever since her father left her, she vowed never to fall for a rocker. But when tragedy strikes, Marti is forced to look within. And she discovers that maybe falling in love with a rock star is not so crazy after all.
About the Author
---
Angie Stanton never planned on writing books—she wanted to be a Rockette. However, growing up in rural America with her brothers' 4-H pigs as pets, she found that dance didn't quite work out. Instead, she became an avid daydreamer. After years of perfecting stories in her head, she began to write them down, and the rest is history. When not writing, she loves watching natural disaster movies, going to Broadway musicals, and dipping French fries in chocolate shakes. She lives in Madison, Wisconsin.