History in a Post-Truth World: Theory and Praxis (Routledge Approaches to History) (Paperback)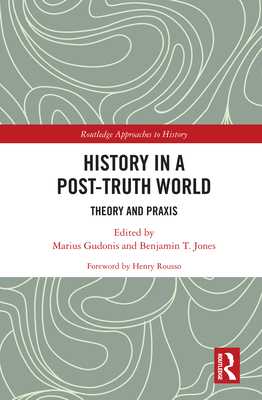 $58.74

Usually Arrives in 3-5 Days
(This book cannot be returned.)
Description
---
History in a Post-Truth World: Theory and Praxis explores one of the most significant paradigm shifts in public discourse. A post-truth environment that appeals primarily to emotion, elevates personal belief, and devalues expert opinion has important implications far beyond Brexit or the election of Donald Trump, and has a profound impact on how history is produced and consumed. Post-truth history is not merely a synonym for lies. This book argues that indifference to historicity by both the purveyor and the recipient, contempt for expert opinion that contradicts it, and ideological motivation are its key characteristics.
Taking a multidisciplinary approach, this work explores some of the following questions: What exactly is post-truth history? Does it represent a new phenomenon? Does the historian have a special role to play in preserving public memory from 'alternative facts'? Do academics more generally have an obligation to combat fake news and fake history both in universities and on social media? How has a 'post-truth culture' impacted professional and popular historical discourse? Looking at theoretical dimensions and case studies from around the world, this book explores the violent potential of post-truth history and calls on readers to resist.
About the Author
---
Marius Gudonis is a PhD candidate at Collegium Civitas University, Poland.Benjamin T. Jones is a lecturer in history at Central Queensland University and a Foundation Fellow of the Australian Studies Institute.