Secret Obsession (Paperback)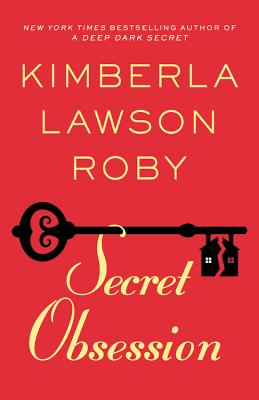 Description
---
Read this standalone novel from New York Times bestselling author of the Reverend Curtis Black series, Kimberla Lawson Roby.

Paige Donahue has always lived in her sister Camille's shadow. As children, Camille had the grades, the friends, and their parents' love, while Paige was left with hand-me-downs and criticism. Now as adults, Camille lives an idyllic life with her husband, Pierce, and her two perfect children in a beautiful home, while Paige is stuck in a small condo with bills she can't afford to pay.

But no more. With seeds of doubt planted in both Camille's and Pierce's minds, Paige's plan to steal her brother-in law starts to work. But when he reveals his decision to make his marriage work, a desperate Paige moves from envy to madness. What results from her dangerous scheme is something no one could have imagined.
About the Author
---
Kimberla Lawson Roby is the New York Times bestselling author of the highly acclaimed Curtis Black Series. She lives with her husband in Rockford, Illinois.

Email: kim@kimroby.com
Facebook.com/kimberlalawsonroby
Twitter.com/KimberlaLRoby
Instagram.com/kimberlalawsonroby
Periscope.com/kimberlalawsonroby
Praise For…
---
"An exciting page-turner!"—www.upscalemagazine.com on SECRET OBSESSION

"Juice read!"—Essence on SECRET OBSESSION

"The kind of novel I wish more authors would write...addictive. Made me think, made me wonder. A novel well worth reading."—chicklitreviews.com on SECRET OBSESSION

"New York Times best-selling author Kimberla Lawson Roby has a knack for writing suspenseful, page-turning stories, and her latest novel, Secret Obsession, is no different... A must-read for fiction thriller fans."—TheRoot.com on SECRET OBSESSION

"4 Stars! Roby is the queen of redemption! She has a knack for taking characters that readers love to hate and turning them into ones everyone will cheer for. This one's definitely a page-turner!"—RT Book Reviews on SECRET OBSESSION

"Filled with unexpected twists and turns. A dramatic, engaging, and entertaining piece of work."—Prominence Magazine on SECRET OBSESSION

"The lengths Paige goes to...sure keep the pages turning...so much fun...Fans of Roby's Curtis Black novels will find this one true to form."—Booklist on SECRET OBSESSION

"Lively, action packed and full of sassy sensuality, Roby once again has created a story that grabs the reader's attention and holds it until the very end."—Las Vegas Review on LOVE, HONOR AND BETRAY

"Love, Honor and Betray is an entertaining read and remains true to Roby's style of creatively telling a story."—The New York Amsterdam News on LOVE, HONOR AND BETRAY

"Lively, action-packed, and full of sassy sensuality, Roby once again has created a story that grabs the reader's attention and holds it in her grip until the very end."—Corpus Christi Caller-Times on LOVE, HONOR AND BETRAY

"Kimberla Lawson Roby weaves truth into fiction."—Indianapolis Star

"Roby [deals] with real issues in her novels."—Ft. Lauderdale Sun-Sentinel

"Roby's fiction...[addresses] issues that are important to women today."—Memphis Commercial Appeal

"Kimberla Lawson Roby has reached a pinnacle most writers only dream of."—Rockford Register Star

"Roby, a bestselling author with a devoted audience, knows well the recipe for success: equal parts heartbreak and romance, with liberal dashes of sexual satisfaction."—San Jose Mercury News

"Kimberla's writing is magical."—Lolita Files, author of Scenes from a Sistah