Rumble Fish (Prebound)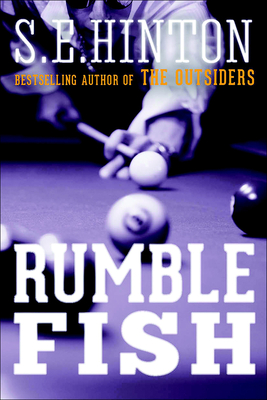 $21.80

Backordered
(This book cannot be returned.)
Description
---
From the best-selling author of "The Outsiders," S.E. Hinton's "Rumble Fish" explores sibling relationships, the importance of role models, and the courage to think independently. "This edition includes a new and exclusive Author's Note.
"Rusty-James is the number one tough guy among the junior high kids who hang out and shoot pool at Benny's. He's even proud of keeping up his reputation. Actually though, what he wants most of all is to be just like his older brother, the Motorcycle Boy. Rusty-James isn't book-smart, he relies more on his fists than his brains. When he gets in over his head, the Motorcycle Boy has always been there to bail him out. The day Rusty-James' world comes apart, the Motorcycle boy isn't around to pick up the pieces. What now?
About the Author
---
S. E. Hinton wrote her first novel, "The Outsiders," when she was 16. She was the recipient of the ALA's first Margaret A. Edwards Award, which honors authors "whose books have provided young adults with a window through which they can view their world and which will help them to grow and to understand themselves and their role in society." The author lives in Tulsa, OK.