When Victims Become Killers: Colonialism, Nativism, and the Genocide in Rwanda (Paperback)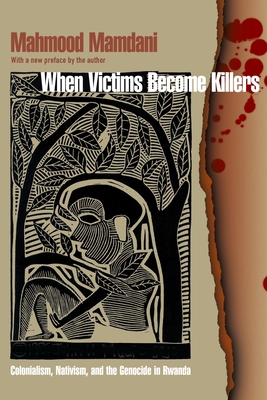 $26.95

Usually Arrives in 3-5 Days
Description
---
An incisive look at the causes and consequences of the Rwandan genocide
"When we captured Kigali, we thought we would face criminals in the state; instead, we faced a criminal population." So a political commissar in the Rwanda Patriotic Front reflected after the 1994 massacre of as many as one million Tutsis in Rwanda. Underlying his statement was the realization that, though ordered by a minority of state functionaries, the slaughter was performed by hundreds of thousands of ordinary citizens, including judges, doctors, priests, and friends. Rejecting easy explanations of the Rwandan genocide as a mysterious evil force that was bizarrely unleashed,
When Victims Become Killers
situates the tragedy in its proper context. Mahmood Mamdani coaxes to the surface the historical, geographical, and political forces that made it possible for so many Hutus to turn so brutally on their neighbors. In so doing, Mamdani usefully broadens understandings of citizenship and political identity in postcolonial Africa and provides a direction for preventing similar future tragedies.
About the Author
---
Mahmood Mamdani is the Herbert Lehman Professor of Government at Columbia University and executive director of the Makerere Institute of Social Research. His many books include Citizen and Subject (Princeton) and Saviors and Survivors (Crown).