The Haunting of Hip Hop: A Novel (Paperback)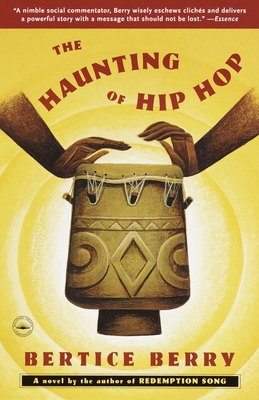 $15.00

Usually Arrives in 3-5 Days
Description
---
A ghost story with a beat . . . Bertice Berry follows her finely pitched Blackboard bestselling debut novel, Redemption Song, with a mesmerizing cautionary tale about urban hip hop culture.

In ancient West Africa, the drum was more than a musical instrument, it was a vehicle of communication–it conveyed information, told stories, and passed on the wisdom of generations. The magic of the drum remains alive today, and with her magnificent second novel, Berry brings those powerful beats to the streets of Harlem.

Harry "Freedom" Hudson is the hottest hip hop producer in New York City, earning unbelievable fees for his tunes and the innovative sound that puts his artists on the top of the charts. Harry is used to getting what he wants, so when he's irresistibly drawn to a house in Harlem, he assumes he'll be moving in as soon as the papers can be drawn up. The house, after all, has been abandoned for years. Or has it?

Rumors are rife in the neighborhood that the house is haunted; that mysterious music, shouts, and sobbing can be heard late at night. Ava, Harry's strong-willed, no-nonsense agent, dismisses it all as "old folks" tales–until she opens the door and finds an eerie, silent group of black people, young and old, gathered around a man holding an ancient African drum. They are waiting for Harry and bear a warning that touches his very soul: "We gave the drum back to your generation in the form of rap, but it's being used to send the wrong message."

The Haunting of Hip Hop is a reminder of the importance of honoring the past as a means of moving safely and firmly into the future. It is sure to raise eyebrows and stir up controversy about the impact, good and bad, of rap culture.
About the Author
---
BERTICE BERRY is a comedian and inspirational speaker and holds a Ph.D. in sociology. She has about two hundred speaking engagements per year.. She is the author of two novels (Redemption Song and The Haunting of Hip Hop) and four works of nonfiction. She lives in southern California, where she is raising her sister's three children.
Praise For…
---
"A nimble social commentator, Berry wisely eschews cliches and delivers a powerful story with a message that should not be lost."
--Essence

"In this poignant and educational 'ghost' story, Berry drives home the importance of making sure the richness of ancient Africa's drums lives in the music today."
--Heart & Soul