Grist (Paperback)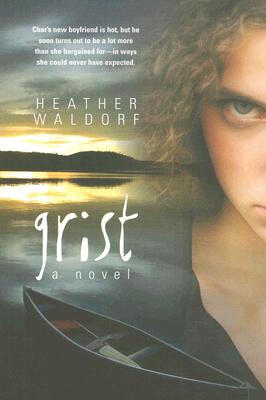 Description
---
Canadian Children's Book Centre Our Choice, 2007
White Pine Honour Book, 2008
Evergreen Teen Book Award Nominee, 2009
No one is who they seem to be in Charlie's world. Not her father, the boy she likes, or even the mysterious man from her mother's funeral.
p> Sixteen-year-old Charlie, an ambitious and dedicated writer who thinks her small-town life doesn't offer any material for her work, is sure of three things:
That her blow-up at her tactless creative writing teacher must have contributed to his heart attack, That she doesn't want to spend her summer with her father's girlfriend and her triplets, And that she has to get away.
She decides to spend the summer with her grandmother on remote Lake Ringrose in northern Ontario, where she thinks she can laze on a hammock all summer and get in touch with her mother's roots. Instead, she steps into a series of unexpected adventures that will alter her view of what seemed a dull and tedious existence. For one thing, she agrees to compete in the gruelling Four Islands Race. Then she falls for Kerry, a handsome local hunk, and wants to tell him how she feels. As revelation upon revelation builds, she discovers the unthinkable: Kerry is her half-brother and the man she's always taken to be her father isn't after all. And then there's the mystery of the Chocolate Moose Man, an almost mythical figure who turned up at her mother's funeral thirteen years before.
It's all rich grist for a keen-eyed young writer's mill, as Charlie learns that the best material comes not from exciting travels and circumstances, but from journeys to new places inside herself.
About the Author
---
Heather Waldorf is a full-time counsellor at a North York group home for adults with developmental disabilities. She earned her B.A. in fine arts studies at York University and her B.E.d. in adult education at Brock. She wrote the first draft of Grist during a coast-to-coast camping trip. This is her second YA novel, after Fighting the Current, which came out in 2005. A short story, "Jaws Goes Moose Hunting," was published in Transition magazine in 2005.