Global Perspectives on Space Power (Hardcover)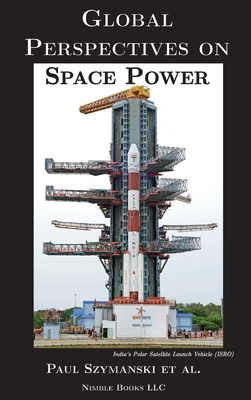 $77.94

Usually Arrives in 3-5 Days
Description
---
Master the Perspectives, Capabilities and Goals of the World's Major Space Powers
- Global Perspectives on Space Power provides an in-depth look at the strategies and capabilities of the world's leading space powers, including Russia, China, India, France, Germany, Italy, Brazil, the United Kingdom, and the United States.
- Examines the legal, political, and technological aspects of space warfare, including counterspace weapons, space situational awareness, precision position, navigation, and timing, communication and electronic intelligence (ELINT), and cyber-space connections.
- Analyzes the opportunities, risks, and challenges of space power, and offers strategies for creating, developing, and protecting space assets.
- Explores the space policies of the world's leading space powers, and examines the use of space weapons such as missiles, lasers, satellites, aerospace drones, and space situational awareness capabilities, as well as the use of ground-based lasers, guardian satellites, and cybersecurity mechanisms.
- Examines the concept of explicit superiority and the need to level the battlefield, as well as the right to self-defense and protection of space assets, and the development of counterspace weapons.
Chapters are written by leading experts on each nation's space program, including Nadia Stoyanova, Dr. Brendan Mulvaney, Dr. Ajey Lele, Anne-Sophie Martin, Michael Unbehauen, Cesare Ciocca, Manuel Moreno Minuto, Sidney N. Nakahodo, Lucas M. Fonseca, Michael Spencer, Dr. Andrew Dowse, and Simon Agass MSc, FRGS.
The book has a scholarly yet accessible tone, with a focus on providing an in-depth analysis of the current state of space warfare and its implications for global security. The book's mood is one of awe and appreciation for the power of space, including the unique characteristics that make it an important warfighting domain.
This book is a must-read for anyone interested in the future of space power and warfare. It provides a comprehensive overview of the strategies, capabilities, and legal considerations of the world's leading space powers. It is an essential resource for anyone looking to understand the future of space power.