No Doubt in My Mind (Paperback)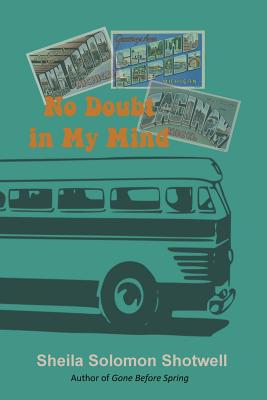 $14.99

Usually Arrives in 3-5 Days
(This book cannot be returned.)
Description
---
The summer couldn't have had a worse beginning for Ruth Ann Bloomfield. But it's two months later and she's off to visit her dad in Saginaw. Her dream of having Maureen join her is realized and they wind up having one adventure after another.
It's the summer of 1968 when "Hey Jude" is released and even Grand Rapids, Michigan is suffused with the feeling of free-love, protest, and questioning authority.
High school is unmarked territory that poses challenges in friendship and in making choices. Ruth Ann's family is more complicated than ever, and is colorfully influenced by a delightful gay cousin.
This book is a sequel to "Gone Before Spring," which was chosen by RapidGrowthMedia.com as a top ten Michigan author vacation read.