El amante japonés / The Japanese Lover: Una novela (Paperback)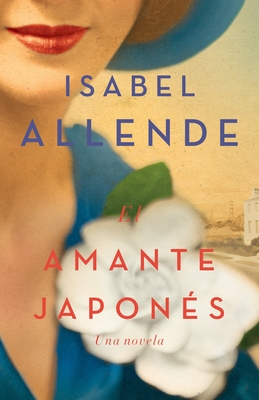 $17.00

Usually Arrives in 3-5 Days
Description
---
La historia de amor entre la joven Alma Velasco y el jardinero japonés Ichimei conduce al lector por un recorrido a través de diversos escenarios que van desde la Polonia de la Segunda Guerra Mundial hasta el San Francisco de nuestros días.

«A los veintidós años, sospechando que tenían el tiempo contado, Ichimei y Alma se atragantaron de amor para consumirlo entero, pero mientras más intentaban agotarlo, más imprudente era el deseo, y quien diga que todo fuego se apaga solo tarde o temprano, se equivoca: hay pasiones que son incendios hasta que las ahoga el destino de un zarpazo y aun así quedan brasas calientes listas para arder apenas se les da oxígeno.»


ENGLISH DESCRIPTION

From New York Times bestselling author Isabel Allende, "a magical and sweeping" (Publishers Weekly, starred review) love story and multigenerational epic that stretches from San Francisco in the present-day to Poland and the United States during World War II.

In 1939, as Poland falls under the shadow of the Nazis, young Alma Belasco's parents send her away to live in safety with an aunt and uncle in their opulent mansion in San Francisco. There, as the rest of the world goes to war, she encounters Ichimei Fukuda, the quiet and gentle son of the family's Japanese gardener. Unnoticed by those around them, a tender love affair begins to blossom. Following the Japanese attack on Pearl Harbor, the two are cruelly pulled apart as Ichimei and his family—like thousands of other Japanese Americans—are declared enemies and forcibly relocated to internment camps run by the United States government. Throughout their lifetimes, Alma and Ichimei reunite again and again, but theirs is a love that they are forever forced to hide from the world.

Decades later, Alma is nearing the end of her long and eventful life. Irina Bazili, a care worker struggling to come to terms with her own troubled past, meets the elderly woman and her grandson, Seth, at San Francisco's charmingly eccentric Lark House nursing home. As Irina and Seth forge a friendship, they become intrigued by a series of mysterious gifts and letters sent to Alma, eventually learning about Ichimei and this extraordinary secret passion that has endured for nearly seventy years.

Sweeping through time and spanning generations and continents, The Japanese Lover is written with the same keen understanding of her characters that Isabel Allende has been known for since her landmark first novel The House of the Spirits. The Japanese Lover is a moving tribute to the constancy of the human heart in a world of unceasing change.
About the Author
---
Isabel Allende nació en Perú donde su padre era diplomático chileno. Vivió en Chile entre 1945 y 1975, con largas temporadas de residencia en otros lugares, en Venezuela hasta 1988 y, a partir de entonces, en California. Inició su carrera literaria en el periodismo en Chile y en Venezuela. Su primera novela, La casa de los espíritus, se convirtió en uno de los títulos míticos de la literatura latinoamericana. A ella le siguieron otros muchos, todos los cuales han sido éxitos internacionales. Su obra ha sido traducida a treinta y cinco idiomas. En 2010, fue galardonada con el Premio Nacional de Literatura de Chile, y en 2012, con el Premio Hans Christian Andersen de Literatura por su trilogía El Águila y el Jaguar.
Praise For…
---
Elogios para Isabel Allende y El amante japonés
 
"[Allende] es una narradora deslumbrante, con una irónica, a veces oscura, manera de ver los temas cambiantes de la sociedad. Ella puede estar escribiendo un cuento de hadas para adultos, pero como la mejor del género, es irresistible". —Associated Press


"La apasionante narrativa de Allende se extiende a lo largo de 70 tumultuosos años  de historia, pero el poderoso mensaje que se llevará es que el amor —todo tipo de amor— echará raíces y sobrevivirá hasta en las condiciones más terribles". —Revista People,
 
"Con El amante japonés, Allende nos recuerda que, aunque no todo el mundo tiene un amor verdadero, todos tenemos amores que son verdaderos. Ya sean apasionados, familiar, o no correspondidos, lo único constante en nuestras vidas es el amor. Isabel Allende celebra todos ellos hermosamente".  —USA Today
 
"Como la incomparable narradora que es, Isabel Allende no nos libera del hechizo de la novela hasta las últimas páginas, con un breve, pero agridulce sabor de su famoso realismo mágico".
—Miami Herald


"El amante japonés está animado por el mismo espíritu exuberante que ha vendido 65 millones de copias de sus libros en todo el mundo... una novela que es un verdadero placer recomendar". —The Washington Post
 
"Una novela épica de la maestra del género". —Elle
 
"Monumental... Una historia multi-generacional del destino, la guerra y el amor duradero".
—Harper's  Bazaar
 
"Allende ofrece una conmovedora historia acerca de la raza y el envejecimiento, la pérdida y la reconciliación". —San Jose Mercury News
 
"Lo último de la escritora que han nombrado como la sucesora de Gabriel García Márquez. Es una historia de amor que abarraca mucho terreno, desde una Polonia ocupada por los nazis a un San Francisco actual. No querrá dejar de leerlo". —TheSkimm
 
"El amante japonés es una poética y profunda meditación sobre el poder del amor: un tema común, pero en las manos capaces de Allende este tropo está hecho completamente nuevo".
—Bustle