Essential Mathematics for Market Risk Management (Wiley Finance) (Hardcover)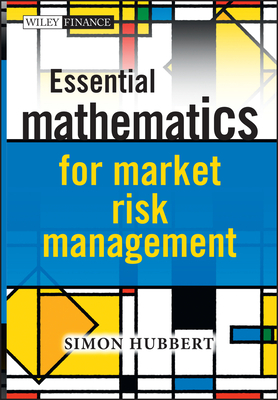 $75.00

Usually Arrives in 3-5 Days
Description
---
Everything you need to know in order to manage risk effectively within your organization
You cannot afford to ignore the explosion in mathematical finance in your quest to remain competitive. This exciting branch of mathematics has very direct practical implications: when a new model is tested and implemented it can have an immediate impact on the financial environment.
With risk management top of the agenda for many organizations, this book is essential reading for getting to grips with the mathematical story behind the subject of financial risk management. It will take you on a journey--from the early ideas of risk quantification up to today's sophisticated models and approaches to business risk management.
To help you investigate the most up-to-date, pioneering developments in modern risk management, the book presents statistical theories and shows you how to put statistical tools into action to investigate areas such as the design of mathematical models for financial volatility or calculating the value at risk for an investment portfolio.
Respected academic author Simon Hubbert is the youngest director of a financial engineering program in the U.K. He brings his industry experience to his practical approach to risk analysis
Captures the essential mathematical tools needed to explore many common risk management problems
Website with model simulations and source code enables you to put models of risk management into practice
Plunges into the world of high-risk finance and examines the crucial relationship between the risk and the potential reward of holding a portfolio of risky financial assets
This book is your one-stop-shop for effective risk management.
About the Author
---
About the author DR SIMON HUBBERT is a lecturer in Mathematics and Mathematical Finance at Birkbeck College, University of London, where he is currently the programme director for the graduate diploma in Financial Engineering. He has taught masters level courses on Risk Management and Financial Mathematics for many years and also has valuable experience in the financial industry having engaged in consultation work with IBM global business services and as a risk analyst for the debt management office, a branch of HM Treasury.