Risk Management in Project Organisations (Hardcover)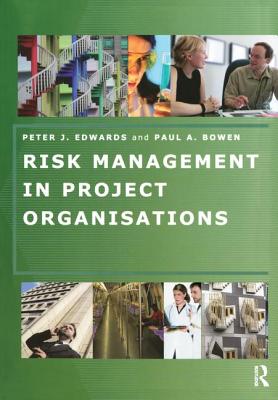 Description
---
This book enhances the reader's understanding of the nature and presence of risk by raising the organisation's awareness of the risks it faces, and formalising the systems needed to deal with and learn from those risks.
While based on the experience of the construction industry, the book also acts as a broader project management text, meeting the needs of project managers and students in many disciplines and professions from architecture and construction through engineering and commerce to IT, finance and banking. Essential for anyone studying or involved in organisational decision-making for projects, this book will help readers to develop confidence in dealing with risk in a systmatic manner.
About the Author
---
Peter J. Edwards (MSc, PhD) is an Associate Professor at RMIT University in Melbourne, Australia. Originally trained as a quantity surveyor, he has an extensive background in the construction industry, professionally and academically and has authored over 90 academic publications. His research and consultancy interests include project risk management and value management, building procurement and sustainable construction., Paul A. Bowen (BSc (QS), BCom, MSc (Construction Management), PhD) is Professor and Head of the Department of Construction Economics and Management at the University of Cape Town in South Africa. He is a Visiting Professor to RMIT University, a nationally rated researcher and a member of the Academy of Science of South Africa. His professional and academic experience relating to the construction industry has resulted in more than 130 publications. His research interests include project procurement, communication, and the sustainability assessment of buildings.