The Metaverse Economy: How Finance Professionals Can Make Sense of Web3 (Paperback)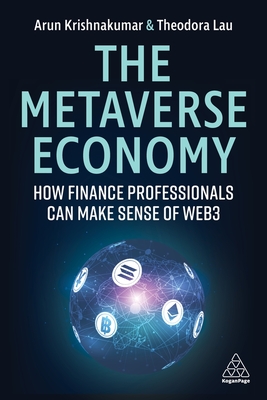 $39.99

Usually Arrives in 3-5 Days
Description
---
The Metaverse Economy equips fintech professionals with an in-depth understanding of the emergent economic models in the Metaverse and across Web3.
In this book, fintech and metaverse experts
Arun Krishnakumar
and
Theodora Lau
help technology and financial services professionals prepare for the convergence of several technology paradigms: Web3, non-fungible tokens (NFTs), game and finance (GameFi) and the Metaverse.
The Metaverse Economy
provides an overview of the types of economic models that companies can use to scale business in Web3. Offering balanced insight into the complex world of the Metaverse, the book demystifies the technology and economic paradigms that have triggered the rise of the Metaverse. The book also focuses on the convergence of these economic models into a unified system that competes directly with traditional frameworks. The authors break down the new qualitative and quantitative attributes professionals must consider to capture the opportunities of the market.
The Metaverse Economy
tackles popular questions many financial services professionals have about market shares, value permanence, the ownership economy and play-to-earn models. Packed with case studies from some of the biggest brands in blockchain, DeFi, NFTs and gaming, the book helps finance professionals understand the risks associated with the Metaverse and prepare for what lies ahead.
About the Author
---
Arunkumar Krishnakumar, based in London, UK, is Chief Strategy Officer at Bullieverse. Technologist, investor, engineer and advisor, he is a web3 expert and co-host of the One Vision podcast. Krishnakumar is an Onalytica fintech influencer, Refinitiv Top 100 Social Leader and a Top 100 Asian in UK Tech. Theodora Lau, founder of Unconventional Ventures and start-up advisor, is based in Washington, D.C. She co-hosts One Vision, is named one of the Most Influential Women in Fintech by American Banker and is co-author of Beyond Good, also published by Kogan Page.