Early Golf: Royal Myths and Ancient Histories (Hardcover)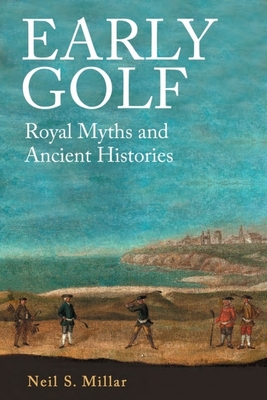 Description
---
There are numerous myths and misconceptions entrenched in the popular history of golf. Neil Millar challenges these myths and revisits the evidence surrounding the sport's early history. He shows how the game blossomed in Scotland in the fifteenth and sixteenth centuries and describes the role of Scottish golfers in its spread to other countries between the seventeenth and nineteenth centuries. And he examines the relative antiquity of golf compared with that of other early stick-and-ball games - a topic that has been debated extensively.
Golf historians frequently retell anecdotes concerning historical figures such as King James II of Scotland (1430-1460), Queen Catherine of Aragon (1484-1536), Mary Queen of Scots (1542-1587), King Charles I (1600-1649) and James, Duke of York (1633-1701). This book re-examines the evidence underpinning such anecdotes to provide a definitive account of early golf history.
About the Author
---
Neil Millar has had a long-standing interest in the history of golf and has written extensively on this topic. He is a member of the Royal and Ancient Golf Club of St Andrews and has served on the R&A Rules of Golf Committee and the R&A Referees Panel. He is Professor of Molecular Pharmacology at University College London (UCL).