John Constantine, Hellblazer Vol. 9: Critical Mass (Paperback)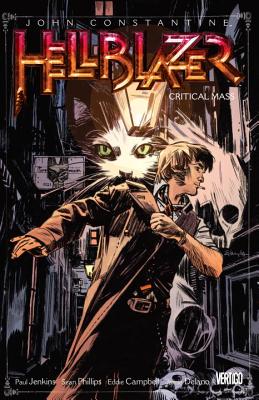 $24.99

Usually Arrives in 3-5 Days
Description
---
In " Warped Notions," written by Eddie Campbell, Constantine is drawn into a web of time travel and terror when he's accosted by the ghost of Sir Francis Dashwood, the founder of the Hellfire Club. Dashwood needs Constantine's help to avert a disaster that could threaten the very fabric of reality. Then, Paul Jenkins begins his HELLBLAZER run with "Dreamtime"! John Constantine plunges deep into an arcane landscape where a powerful entity known as the Rainbow Serpent intends to punish man's treatment of the environment by clearing the earth of all animal life.

Collects HELLBLAZER #84-96.
About the Author
---
Paul Jenkins is a British comic book writer whose titles include WOLVERINE: ORIGIN, SPECTACULAR SPIDER-MAN, CAPTAIN AMERICA and many other titles. He also cowrote the early issues of BATMAN: THE DARK KNIGHT for DC Comics - The New 52.