Bill Kroen's Golf Tip-a-Day 2019 Day-to-Day Calendar (Calendar)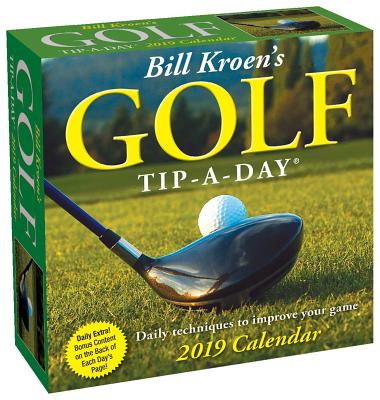 $14.99

On Our Shelves Now - May Be on Hold for Another Customer
Description
---
Whether you're a casual or dedicated player, you'll find valuable insights for improving your golf game in this all-new calendar, with tips and tricks on every page for driving, chipping, putting, and mastering the mental game.

From the pre-round warm-ups to postgame reflections, legendary golf pro Bill Kroen walks you through every aspect of this beloved and ever-challenging sport. A bestseller for over 25 years, Bill Kroen's Golf Tip-A-Day 2019 Day-to-Day Calendar is an indispensable guide to playing the game well and enjoying it even more.

As an added bonus, the back of each page includes daily extra content such as puzzles, jokes, lists, quotes, activities, tips, and trivia.