Dog Shaming 2020 Wall Calendar (Calendar)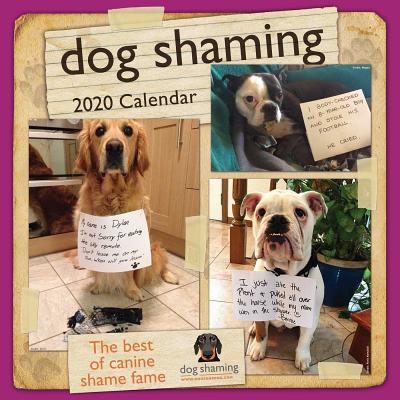 Description
---
From the blog that started it all, the Dog Shaming 2020 Wall Calendar features photo collages of the funniest and cutest pup-etrators with signs describing their transgressions.
Anyone who has shared life with a dog can relate to the crazy antics and adorable-but-guilty expressions that make it hard to stay mad at these furry felons for long. With a variety of dog breeds and humor that's safe for work, Dog Shaming calendars also make great gifts for family and friends.
Features Include:
Multi-photo collage for each month with themes such as Learned My Lesson, Small But Mighty, Double Trouble, and Let's Play!
Bonus spread for September–December 2019
Generous grids for adding appointments and reminders
Includes official major world holidays
About the Author
---
Pascale Lemire lives in Ottawa, Ontario with her many kids and pets.