Through the Glass (Paperback)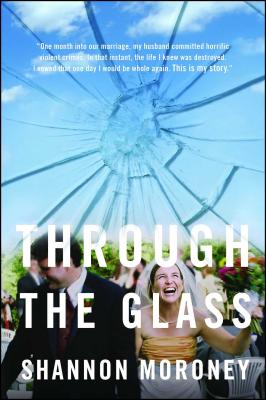 $16.99

Usually Arrives in 3-5 Days
Description
---
A remarkably compelling and harrowing story of love and betrayal and one woman's pursuit of justice, redemption, and healing.

"One month into our marriage, my husband committed horrific violent crimes. In that instant, the life I knew was destroyed. I vowed that one day I would be whole again. This is my story."

An impassioned, harrowing, and ultimately hopeful story of one woman's pursuit of justice, forgiveness, and healing.

When Shannon Moroney got married in October 2005, she had no idea that her happy life as a newlywed was about to come crashing down around her. One month after her wedding, a police officer arrived at her door to tell her that her husband, Jason, had been arrested and charged in the brutal assault and kidnapping of two women. In the aftermath of these crimes, Shannon dealt with a heavy burden of grief, the stress and publicity of a major criminal investigation, and the painful stigma of guilt by association, all while attempting to understand what had made Jason turn to such violence.

In this intimate and gripping journey into prisons, courtrooms, and the human heart, Shannon reveals the far-reaching impact of Jason's crimes and the agonizing choices faced by the loved ones of offenders. In so doing, she addresses the implicit dangers of a correctional system and a society that prioritize punishment over rehabilitation and victimhood over recovery.
About the Author
---
Shannon Moroney was a high school teacher and counselor when her husband's violent crimes tore her life apart. She is now a volunteer with Leave Out ViolencE (LOVE) and a contributor to The Forgiveness Project. She lives in Toronto where she is remarried and the mother of twins.
Praise For…
---
"A vivid, heartbreaking and eye-opening journey through thejustice system that gives voice to the forgotten victims of crime—the familiesand friends of people who offend. Honest and timely, it is a must-read for themillions of Americans coping with the crimes and incarceration of a loved one,and for all those who want to understand their complex journey."
— Sister Helen Prejean