Beyond Obsession: The Shocking True Story of a Teenage Love Affair Turned Deadly (Paperback)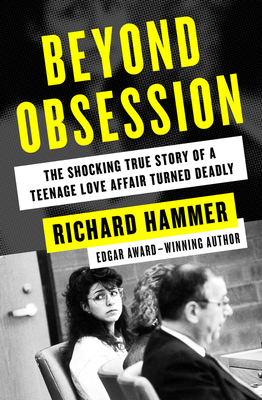 $24.99

Usually Arrives in 3-5 Days
Description
---
The true story of a beautiful violin prodigy, her devoted boyfriend, and the family secrets that led to a brutal murder 
 
Joyce Aparo seemed to be the perfect single mother. She doted on her sixteen-year-old daughter, Karin, encouraging her musical ability and lavishing affection on her. But behind closed doors, Joyce was a terror. For thirteen years, she beat Karin savagely, kept her away from other children, and demeaned her relentlessly. When Karin met the troubled yet brilliant Dennis Coleman, the two fell head-over-heels into lustful infatuation. But Joyce disapproved—so she had to die. On August 5, 1987, Joyce's body was found under a bridge near the Connecticut–Massachusetts border.

The police investigation soon dragged her horrific treatment of Karin into the open, and the teenage lovers became the prime suspects. Dennis eventually confessed to the murder, testifying that Karin begged him to kill her mother. But Karin had a very different story to tell. Was she manipulating the police the same way she manipulated her former boyfriend, or was she an innocent victim? 
 
About the Author
---
Richard Hammer is the author of more than twenty fiction and nonfiction books, as well as numerous short stories, articles, and essays for major publications worldwide. He has won two Edgar Awards for Best Fact Crime, for The Vatican Connection (1982) and The CBS Murders (1987), and was a finalist for the Pulitzer Prize and the National Book Award for The Court-Martial of Lt. Calley (1971). Both the New York Times and the Washington Post named One Morning in the War (1970) and The Court-Martial of Lt. Calley one of the ten best books of the respective years in which they were published. Hammer's first book, Between Life and Death (1969), explored the case that led to the landmark Supreme Court decision in Brady v. Maryland and its repercussions. He wrote and narrated the Academy Award–winning documentary Interviews with My-Lai Veterans (1970), and has been involved in many TV films and motion pictures. Before becoming a full-time freelance writer, he wrote for the New York Times and its Week in Review section, where he covered the war in Vietnam, the civil rights struggle, and most other major stories of the times. A native of Hartford, Connecticut, Hammer attended Mount Hermon School, earned degrees from Syracuse University and Trinity College, and did postgraduate work at Columbia University. He and his wife currently reside in New York City.
 
Praise For…
---
"Scrupulously detailed . . . Not for sensitive souls." —Kirkus Reviews
 
"This true-crime tale has all the elements of a novel. . . . A satisfying read." —Library Journal