Blood Wounds (MP3 CD)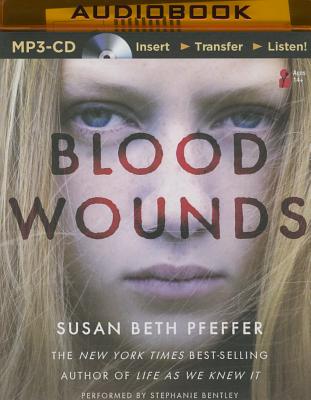 Description
---
Blood can both wound and heal....
Willa is lucky: She has a loving blended family that gets along. Not all families are so fortunate. But when a bloody crime takes place hundreds of miles away, it has an explosive effect on Willa's peaceful life.
The estranged father she hardly remembers has murdered his new wife and children, and is headed east toward Willa and her mother. Under police protection, Willa discovers that her mother has harbored secrets that are threatening to boil over. Has everything Willa believed about herself been a lie? But as Willa sets out to untangle the mysteries of her past, she also keeps her own secret--one that has the potential to tear apart all she holds dear.