Anna Karenina (Hardcover)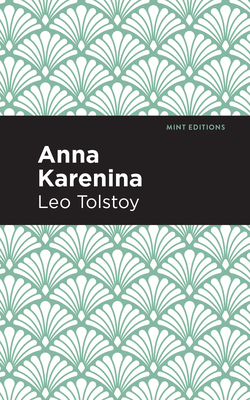 $48.99

Usually Arrives in 3-5 Days
Description
---
"One of the greatest love stories in world literature."-Vladimir Nabokov
"Anna Karenina is a perfect work of art. This novel contains a humane message that has not yet been heeded in Europe and that is much needed by the people of the western world."-Fyodor Dostoevsky
"The truth is we are not to take Anna Karenina as a work of art; we are to take it as a piece of life."-Matthew Arnold
Although love and infidelity are a major themes of Leo Tolstoy's epic Russian novel Anna Karenina (1877), there is a startling scope of philosophical and theological insight within the pages of this monumental work. The pinnacle of the realist novel, the commonplace lives and frustrations of the characters within Anna Karenina are woven together in parallel subtexts that ask difficult questions.
The story of the extramarital affair between Anna Karenina and the young bachelor Count Vronsky is at the center of this complex work of literature. When Anna's husband discovers the infidelity of his wife, his primary concern is not the well-being of his marriage, but his own self-image. The downward spiral of Anna's illicit behavior is paralleled with the story of Kitty and Konstantin Levin, who is a wealthy agriculturalist but somewhat socially clumsy figure. Levin and Kitty's love is unblemished, yet his struggles with faith and his unrelenting philosophical questioning paint a profound portrait of internal anguish. This classic novel examines the depth of the human soul against the backdrop of 19th-century Russia as no other work of literature has done.
With an eye-catching new cover, and professionally typeset manuscript, this edition of Anna Karenina is both modern and readable.