The Lady with the Lamp;Writings & Extracts on Florence Nightingale (Paperback)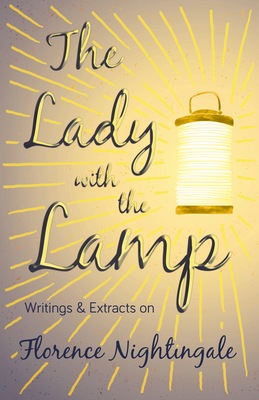 $17.59

Usually Arrives in 3-5 Days
(This book cannot be returned.)
Description
---
The Lady with the Lamp is a fantastic collection of insightful essays and extracts about pioneering nurse Florence Nightingale - the founder of modern nursing. In this volume, various authors detail her life and incredible nursing work, as well as her achievements regarding social reform.
This compilation of essays and extracts includes biographical pieces and poetry that explore Florence Nightingale's childhood and career, and the lasting impact she had on medical history. Famous for her work during the Crimean War and her pioneering effort in professionalising women's nursing jobs, Nightingale's life is examined in close detail in this volume.
The works in this collection investigate how a normal child, named after her Italian birthplace, grew up to become the renowned 'Lady with the Lamp'. The chapters in this volume include:
- 'Florence Nightingale', by Lytton Strachey
- 'Santa Filomena', by H. W. Longfellow
- 'An Angel Of Mercy - Florence Nightingale', by David Wasgatt Clark
- 'Recollections of Florence Nightingale', by Linda Richards, America's First Trained Nurse
- 'The Nightengale's Song to a Sick Soldier'
- 'The Tasks of Peace', by Laura E. Richards
Republished Read & Co. Books as part of the Brilliant Women series, this curated collection of vintage essays and extracts on Florence Nightingale are bound in a beautiful new volume. The Lady with the Lamp is a wonderful gift for those interested in groundbreaking work of Florence Nightingale and her influence on the history of nursing.