Night Angels (Paperback)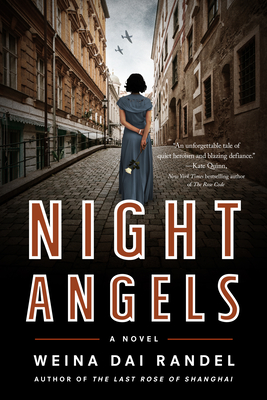 $16.99

Usually Arrives in 3-5 Days
Description
---
From the author of The Last Rose of Shanghai comes a profoundly moving novel about a diplomatic couple who risked their lives to help Viennese Jews escape the Nazis, based on the true story of Dr. Ho Fengshan, Righteous Among the Nations.
1938. Dr. Ho Fengshan, consul general of China, is posted in Vienna with his American wife, Grace. Shy and ill at ease with the societal obligations of diplomats' wives, Grace is an outsider in a city beginning to feel the sweep of the Nazi dragnet. When Grace forms a friendship with her Jewish tutor, Lola Schnitzler, Dr. Ho requests that Grace keep her distance. His instructions are to maintain amicable relations with the Third Reich, and he and Grace are already under their vigilant eye.
But when Lola's family is subjugated to a brutal pogrom, Dr. Ho decides to issue them visas to Shanghai. As violence against the Jews escalates after Kristallnacht and threats mount, Dr. Ho must issue thousands more to help Jews escape Vienna before World War II explodes.
Based on a remarkable true story, Night Angels explores the risks brave souls took and the love and friendship they built and lost while fighting against incalculable evil.