Do Nothing & Do Everything: An Illustrated New Taoism (Paperback)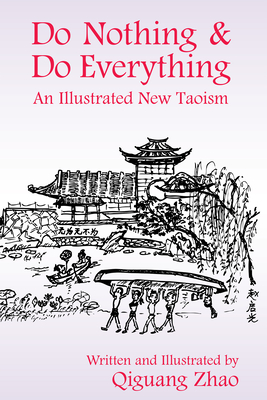 Description
---
The power of the Tao has accompanied the author through the journey of his life, from pupil during the Chinese Cultural Revolution to professor at an American liberal arts college. In Do Nothing and Do Everything: An Illustrated New Taoism, Zhao applies the ideas of Wu Wei (do nothing) and Wu Bu Wei (do everything) to modern life.
Rich and humorous illustrations convey the subtle ideas that go beyond language and are re-created in the same style as the ones the author draws impromptu on the blackboard in his classes. Do Nothing and Do Everything is supplemented by observations of American and Chinese life.
This introduction to ancient Taoism is conveyed in a lighthearted and humorous manner. This illustrated new Taoism will answer the widespread thirst for an alternative approach to life, and a longing for health, tranquility, and spiritual liberation.
About the Author
---
Qiguang Zhao earned an M.A. in English and American Literature from the Chinese Academy of Social Sciences, and a Ph.D. in Comparative Literature from the University of Massachusetts, Amherst.He was born in Beijing, China, became Professor of Chinese at Carleton College, and frequently appeared on Chinese national television.