Iron Shirt Chi Kung (Paperback)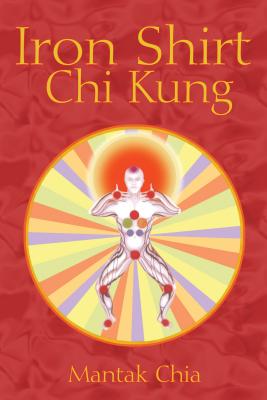 $16.95

Usually Arrives in 3-5 Days
Description
---
An introduction to the ancient Kung Fu practice designed to unify physical, mental, and spiritual health

• Describes the unique Iron Shirt air-packing techniques that protect vital organs from injuries

• Explains the rooting practice exercises necessary to stabilize and center oneself

• Includes guidelines for building an Iron Shirt Chi Kung daily practice

Long before the advent of firearms, Iron Shirt Chi Kung, a form of Kung Fu, built powerful bodies able to withstand hand-to-hand combat. Even then, however, martial use was only one aspect of Iron Shirt Chi Kung, and today its other aspects remain vitally significant for anyone seeking better health, a sound mind, and spiritual growth.

In Iron Shirt Chi Kung Master Mantak Chia introduces this ancient practice that strengthens the internal organs, establishes roots to the earth's energy, and unifies physical, mental, and spiritual health. Through a unique system of breathing exercises, he demonstrates how to permanently pack concentrated air into the connective tissues (the fasciae) surrounding vital organs, making them nearly impervious to injuries--a great benefit to athletes and other performers. He shows readers how once they root themselves in the earth they can direct its gravitational and healing power throughout their bone structure. Additionally, Master Chia presents postural forms, muscle-tendon meridians, and guidelines for developing a daily practice routine. After becoming rooted and responsive, practitioners of Iron Shirt Chi Kung can then focus on higher spiritual work.
About the Author
---
A student of several Taoist masters, Mantak Chia founded the Healing Tao System in North America in 1979 and developed it worldwide as European Tao Yoga and Universal Healing Tao. He has taught and certified tens of thousands of students and instructors from all over the world and tours the United States annually, giving workshops and lectures. He is the director of the Tao Garden Health Spa and the Universal Healing Tao training center in northern Thailand and is the author of 50 books, including Taoist Foreplay, Inner Smile, Cosmic Fusion, Sexual Reflexology, and the bestselling The Multi-Orgasmic Man.
Praise For…
---
"Practitioners of martial arts or related exercises will find this essential."
— The Midwest Book Review, Sept 2006

"Chia demonstrates his expertise in the field of chiropractic, medicine, Taoist yoga, sexual mystery and martial arts in such way that he feeds a medicinal and mystical understanding to the practice that can only stimulate the practitioners of this art to a deeper involvement and encourage the reader of this manual to take up this art."
— The Cauldron Brasil, Feb 2007