Easy as Pie (Hardcover)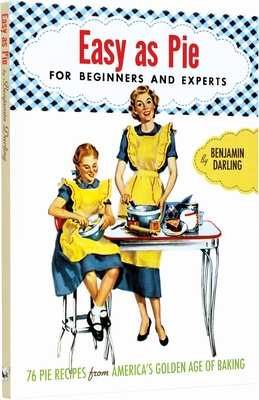 Description
---
Pies are... well, as American as apple pie. This baked treat recalls a bygone age when mother cooled her latest creation on the kitchen windowsill - watch out for the hungry neighborhood boys
Another installation in Laughing Elephant's recipe book series, Easy As Pie draws from this great American tradition and includes all manner of pie, filling, pastry, and crust recipes and tips. The recipes are sourced directly from early 20th-century recipe pamphlets and hold up under the test of time. But, for ease and clarity, Laughing Elephant has made corrections and edits where necessary.
Easy as Pie is a wonderful continuation of a classic - and delicious - heritage. This is the perfect book for the baker in your family. Better yet, don an apron and get in the kitchen all together - this is the perfect way to serve up a slice of piping hot tradition
About the Author
---
Benjamin Darling is an author and publisher who, together with his family, manages The Laughing Elephant, a publisher of books and gift products celebrating the ideals and illustrations of the past.