Tao Te Ching: A New Translation (Paperback)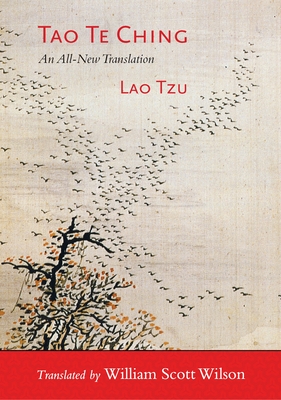 Description
---
The classic Taoist text freshly translated using the original Chinese script from Lao Tzu's time, and beautifully illustrated with seventeenth-century artwork.

Renowned translator William Scott Wilson has rendered Lao Tzu's classic in the most authentic way possible, using both the ancient text and the even older Great Seal script used during Lao Tzu's time. The result is a new and nuanced translation, accompanied by gorgeous Chinese ink paintings and fascinating ancillary material. Wilson includes an introduction that tells the story of Lao Tzu, the "old man" and the "keeper of the archives," and wonderful notes to illuminate the text. He also includes two short essays--one explains the relationship between Taoism and Zen, and the other explores the roots that link the spiritual aspects of the Tao with the practice of Chinese and Japanese martial arts. Wilson's version of this ancient classic is wonderfully fresh and readable.
About the Author
---
WILLIAM SCOTT WILSON is the foremost translator into English of traditional Japanese texts on samurai culture. He received BA degrees from Dartmouth College and the Monterey Institute of Foreign Studies, and an MA in Japanese literary studies from the University of Washington. His best-selling translations include Hagakure, The Book of Five Rings, The Unfettered Mind, Taiko, and Ideals of the Samurai. He is also the author of The Lone Samurai, a biography of the legendary samurai Miyamoto Musashi.
Praise For…
---
"Renders the classic anew and authentically, accompanied by Chinese ink paintings and ancillary material."—Publishers Weekly