I Ching: The Book of Change (Shambhala Pocket Library #8) (Paperback)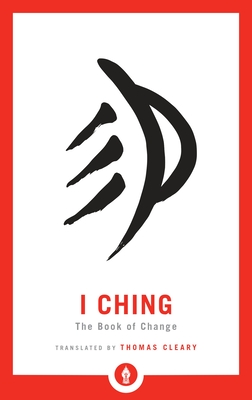 $12.95

Usually Arrives in 3-5 Days
Description
---
The well-known ancient Chinese oracle and sourcebook of Asian wisdom--now in a Shambhala Pocket Library edition.

The I Ching (The Book of Change), the oldest of the Chinese classics, has throughout Chinese history commanded unsurpassed prestige and popularity. Containing several layers of text and given numerous levels of interpretation, the I Ching has been venerated for more than three thousand years as an oracle of fortune, a guide to success, and a source of wisdom. The underlying theme of the text is change and how this fundamental force influences all aspects of life—from business and politics to personal relationships. To understand and act in accordance with this inexorable law of the universe is wisdom indeed. Complete instructions for consulting the I Ching are included.

This book is part of the Shambhala Pocket Library series.  The Shambhala Pocket Library is a collection of short, portable teachings from notable figures across religious traditions and classic texts. The covers in this series are rendered by Colorado artist Robert Spellman. The books in this collection distill the wisdom and heart of the work Shambhala Publications has published over 50 years into a compact format that is collectible, reader-friendly, and applicable to everyday life.
About the Author
---
THOMAS CLEARY holds a PhD in East Asian Languages and Civilization from Harvard University. He is the translator of over fifty volumes of Buddhist, Taoist, Confucian, and Islamic texts from Sanskrit, Chinese, Japanese, Pali, and Arabic.