Roberts' Guide for Butlers and Other Household Staff (Paperback)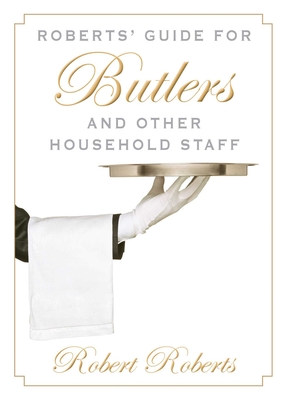 $14.95

On Our Shelves Now - May Be on Hold for Another Customer
Description
---
Originally published in 1827, Roberts' Guide for Butlers and Other Household Staff was a handbook for servants to perform their duties more efficiently and thoughtfully. Roberts gives a plethora of information about household duties of a butler like:

• How to dress suitably for work
• Regulations for the dinner table
• Directions for cleaning tea trays
• Giving Britannia metal a brilliant polish
• Preserving fruits for the year
• Addressing and behaving properly around your employer
• And many more insights

Roberts provides information on how to make the best-tasting lemonade; preserving good wine for years; not passing judgments on the other servants; never letting your master ring the bell for you twice; cleaning dirty tables with a mix of milk, turpentine, and sweet oil; rubbing off rust with salad oil and lime; and other useful tidbits for the curious butler. This is a fascinating look behind the scenes of household help and will delight any nineteenth century enthusiast.
About the Author
---
Robert Roberts: Robert Roberts (1780–1860) was the author of The House Servant's Directory: A Monitor for Private Families, which was the first commercially published book written by an African American in the United States. In 1825 he became the butler for Christopher Gore, a governor and senator from Massachusetts, and remained in the position until Gore's death in 1827.