Grandparenting with a Purpose: Effective Ways to Pray for Your Grandchildren - Revised & Expanded (Paperback)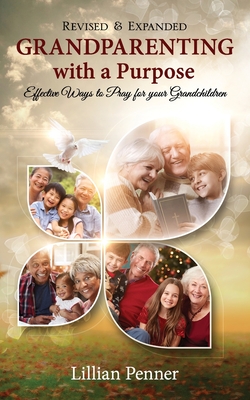 $14.99

Usually Arrives in 3-5 Days
Description
---
Culture tends to shape our grandchildren by what it presents as normal, which is very different from the normal in which we grew up. But through prayer and godly counsel, grandparents who love the Lord can stand in the gap and help their grandchildren and their parents navigate their world and cultural influences.
Being a grandparent is a blessing--the grandchildren are so sweet, and we love the hugs and pictures. But these days, many grandparents have the added responsibility of raising their grandchildren, while others are restrained from seeing their grandkids. Grandparenting: Effective Ways to Pray for Your Grandchildren will share some insight into these difficult issues. And no matter your situation, God gives grandparents a sacred trust--an opportunity to imprint another generation with the message of His faithfulness.
From cell phones to photo prayer journals, you'll find tools and Scriptures to pray intentionally for your grandchildren and their parents. Regardless of how far they live from you, your prayers can bridge the distance between you and leave your grandchildren with an inheritance more precious than gold.