The Lions of Tsavo: Exploring the Legacy of Africa's Notorious Man-Eaters (Paperback)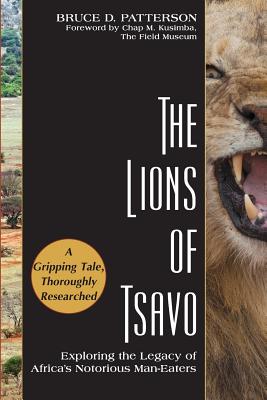 $21.95

Usually Arrives in 3-5 Days
(This book cannot be returned.)
Description
---
A little over a century ago, at the height of European colonial expansion in Africa, the British undertook a trans-Kenya railroad from Mombasa on the Indian Ocean to Lake Victoria. One hundred and thirty miles in, at what is now the Tsavo National Park, one of the world's largest wildlife preserves, nature struck back in the form of two male lions who began to systematically hunt, kill, and devour railroad workers, claiming 135 lives.
The story of the Tsavo man-eaters has captivated the public's imagination for more than a century while giving rise to considerable scientific debate. What compelled those lions to prey on human beings - was it a matter of necessity, self-defense, or simply one of opportunity? Is there something about maneless lions that makes them especially prone to becoming man-eaters, or is human predation by lions more common than we have been led to believe? What can the events of 1898 teach us about the extraordinary Tsavo lions and about lions in general?
In an effort to answer these questions, Bruce Patterson, principal investigator of the Tsavo Research Program and curator at the Field Museum in Chicago, where the Tsavo man-eaters are on exhibit, has conducted extensive field research throughout the region. Working from original accounts, he retells the story of those bloody nights in Kenya and, in a balanced discussion of competing narratives, he presents forensic evidence that the man-eating behavior exhibited in 1898 was likely due to pathology, but argues that most man-eaters and stock-raiders today result from human encroachment on wild habitats. He also delves into the evolutionary biology, anatomy and physiology, social behavior, and hunting strategies of the king of predators. In the process, he comes the somewhat disconcerting conclusion that, for lions, once they have tasted human flesh, "man-eating quickly becomes a habit, a routine, a way of life."