The Secret of the Golden Flower: A Chinese Book of Life (Hardcover)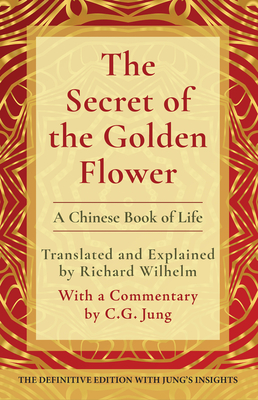 $36.95

Usually Arrives in 3-5 Days
Description
---
The Treasured Guide to Spiritual Growth and Enlightenment
The Secret of the Golden Flower is an ancient Chinese text, passed on for centuries, in which Taoist mystics reveal the path to true enlightenment. The first written version was believed to have originated with L Dongbin, a legendary scholar, poet, and spiritual master. L Dongbin was the founder of the School of the Golden Elixir of Life during the Tang dynasty. In the text, symbols for light represented awareness, which is normally directed outward toward externals. The method of redirecting one's consciousness inward towards the self through a straightforward form of silent meditation and breathing was known as "turning the light around." Through this process of channeling energy beyond the limits of the discriminating intellect, one's psyche-indeed one's very fundamental being-can gradually open and bloom. This leads to a pure awakening of the mind and spirit. The result can be metaphorically pictured as a bright "golden flower" mandala, representing the rewarding end goal of a personal alchemy of inner transformation.
This remarkable and important work, first published in the United States in 1931, is Cary F. Baynes's elegant English translation of sinologist Richard Wilhelm's 1929 German translation of the original Taoist texts. It is nothing less than a spiritual seeker's road map to discovering the secret to peace of mind. The simple method described has been called "Zen with details."
This edition includes insightful philosophical commentary by psychologist Carl Jung which help explain the metaphysical aspects of the text, providing valuable insights for westerners. For many generations, The Secret of the Golden Flower has been an invaluable tool and guide for personal and spiritual growth. Like a practical workbook for achieving enlightenment, this clearly written meditation manual explores foundational techniques to help you experience elevated states of consciousness; repeated readings will serve as a incomparable source of insight and inspiration.
This book is also available from Echo Point Books in paperback (ISBN 1648371329).