The Game Changer: Winning Strategies to Obtain Veterans' Disability, Social Security, and Appeals (Hardcover)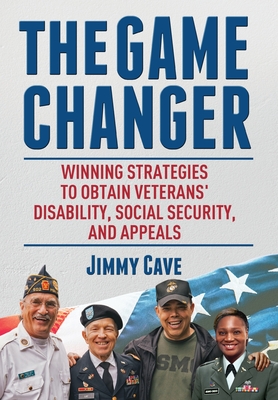 $30.99

Usually Arrives in 3-5 Days
Description
---
The purpose of this book is to educate military members who are separating, retiring, active duty members, veterans and their loved ones on the process of how to file VA claims, VA appeals, and Social Security benefits.
The goals in my book include:
1. How veterans and civilians must take ownership of their VA claims, Social Security and appeals.
2. How to successfully navigate the VA and Social Security system for disability benefits and appeals.
3. How to apply for VA disability, VA pension and Social Security.
4. Five-star medical evidence in medical records to help win disability claims and appeals.
5. How to get independent medical opinions (Nexus Letters) and diagnoses from private doctors for VA claims is a game changer for veterans.
6. How to keep your claim from being lost or sitting on the shelf.
7. How to speed up the process in disability claims for VA and Social Security.
I have firsthand knowledge working at The Vet Center, Veterans Benefits Administration, And VA Medical Center. I have witnessed how veterans are being mistreated and neglected including myself. Many veterans wait years and some die while waiting to be eventually denied VA benefits. While working at Veterans Benefits Administration, I saw lazy Veterans Service Officers taking frequent long breaks and denying veterans to free up the workload off their desks. It took me 21 years fighting the VA Regional Office tooth and nail to get "permanent and total" status after appealing all denied claims to a judge in Washington, D.C. several times Our veterans deserve better and that's why I wrote this book to leave a legacy behind to help those who are feeling helpless, frustrated and lost in navigating the VA and Social Security systems.