100 Years, 100 Voices (Hardcover)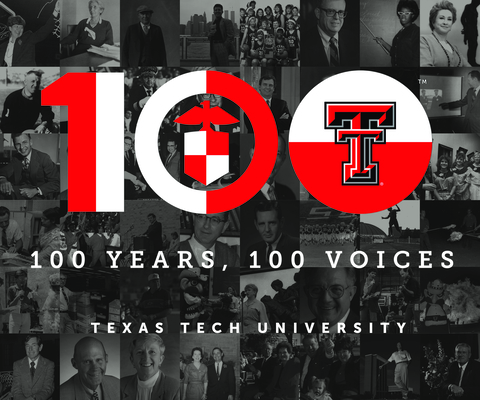 $34.95

Usually Arrives in 3-5 Days
Description
---
With the signing of Senate Bill No. 103 in 1923, an institution of higher learning was created in Lubbock, Texas. Its name would be Texas Technological College. Its aspirations--as one of its ambitious chancellors would become renowned for saying--would be to dream no little dreams.
A century after the first brick was laid on its foundation, the institution that today is Texas Tech University has done just that. It has grown into a Carnegie "Tier One" university, with a vision to educate and empower a diverse student body, enable innovative research and creative activities, and transform lives and communities through strategic outreach and engaged scholarship. Texas Tech has created a deeply rooted sense of place and forged lasting bonds for those who walk its halls, teach in its classrooms, and champion its successes.
100 Years, 100 Voices tells the stories of individuals who made the campus of Texas Tech University their home. Lives of students, professors, and leaders dot these pages, telling their unique histories. From Texas Tech's first president, Paul Whitfield Horn, all the way to NFL star Patrick Mahomes, this book celebrates Texas Tech's centennial in 2023 by celebrating the people who have comprised its history.