Psycho (Paperback)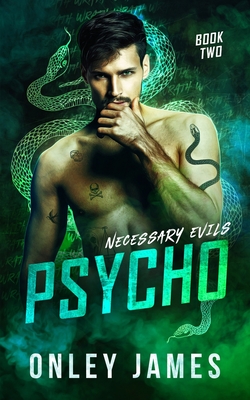 $16.79

Backordered
(This book cannot be returned.)
Description
---
August Mulvaney has always been exceptional. As the genius son of an eccentric billionaire, his off-putting behavior is often blamed on his high IQ. They say there's a thin line between genius and madness. August is both-a brilliant professor loved by his students and a ruthless, obsessive killer tasked with righting the wrongs of a failing justice system. And he's just found his latest obsession: Lucas Blackwell.
Lucas Blackwell was once the golden child of the FBI, using his secret talent as a clairvoyant to help put away society's worst. Until, with a touch, he discovers his co-worker is a killer and his life falls apart. Now, the world thinks he's crazy and that co-worker wants him dead. He seeks refuge at a small college, hoping to rebuild his life and his reputation. But then he runs into August Mulvaney. Literally.
August is immediately intrigued with Lucas and his backstory. He doesn't believe in psychics, but there's no missing the terror in his eyes when they collide in the hallway. Now, August has a problem. Lucas knows his secret, and August knows he wants Lucas. And August always gets what he wants.
Can he convince Lucas that not all killers are created equal and that having a psychopath in his corner-and in his life-might be just what he needs?
Psycho is a fast-paced, thrill ride of a romance with an HEA and no cliffhangers. It features a psychopath hell-bent on romance and a disgraced FBI agent attempting to redeem himself. As always, there's gratuitous violence, very dark humor, and scenes so hot it will melt your kindle. This is book two in the Necessary Evils series. Each book follows a different couple.