Hacking for Kids: An Ethical Approach to Cyber Attacks and Defense (Paperback)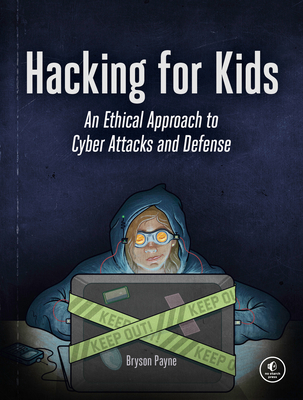 Description
---
Hacking for Kids is a practical, hands-on guide to the art of ethical hacking and cyber defense.

As soon as you touch a screen or keyboard, you become a target for cybercrime. This book will explain how these attacks happen, how to protect yourself from them - and how to think like a hacker. By performing common hacks safely in a virtual lab that you'll create, and using the tools and techniques attackers use, you'll better understand the online threats you need to defend against.

Hacking for Kids is a practical, hands-on introduction to every major cyber attack method, from viruses, phishing and mobile hacking, to (web)camfecting, malware and password cracking. Once you know how easy most of these hacks are to execute, you'll know exactly how to spot them and stop them. Each chapter walks you through a different type of attack, explains how to simulate it in the lab, and gives you simple but effective tips for strengthening your cyber defenses.

You'll learn:
• How to responsibly use attack tools to find security weaknesses before the bad guys do
• How to hack into Android phones, Google accounts, IoT devices - even your family car
• How social-engineering scams (the art of human hacking) work, and self-defense on social media
• How criminals gain access to PCs and computer files without a username or password

Hacking for Kids will transform you from a potential cyber-victim into cyber-hero. It will give you the tools and know-how to stay safe online - and keep you a step ahead of cybercriminals.
About the Author
---
Dr. Bryson Payne is an award-winning cyber coach, author, TEDx speaker, and the founding Director of the Center for Cyber Operations Education at the University of North Georgia. A tenured professor of computer science at UNG, he coached the cyber ops team that won first place at the 2019 NSA Codebreaker Challenge. Dr. Payne is a Certified Ethical Hacker (CEH), and holds elite cybersecurity certifications in CISSP, GIAC, GPEN, GRID, and GREM. He also enjoys working with K-12 schools worldwide to promote CS education, and lives in Atlanta with his wife Bev and their two sons.