The Haunting of Ashburn House (Paperback)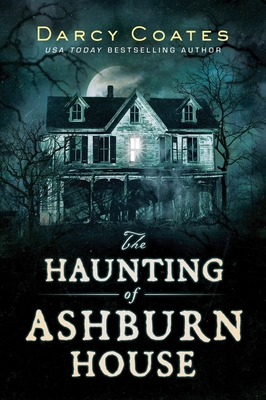 $14.99

On Our Shelves Now - May Be on Hold for Another Customer
Description
---
From USA Today bestseller and rising queen of atmospheric horror Darcy Coates comes a haunting story of intrigue, misery, and fear. There's something wrong with Ashburn House...
Everyone knows about Ashburn House. They whisper its old owner went mad, and restless ghosts still walk the halls. They say it's the dwelling place of something cruel and sinister. But when Adrienne—desperate and in need of a place to stay—inherits the crumbling old mansion, she only sees it as a lifeline... until darkness falls.
Strange messages are etched into the walls. Furniture moves when she leaves the room. There's something here—something powerful, angry, and hell-bent on shaking things up. Worse, a grave hidden in the depths of the forest hints at a terrible, unforgivable secret. Eventually Adrienne can't ignore that a twisted thing lives in the house, its hungry eyes ever-watchful. Chasing the threads of a decades-old mystery, it isn't long before she realizes she's become prey to something deeply unnatural and intensely resentful.
She has no idea how to escape. She has no idea how to survive. Only one thing is certain: Ashburn's dead are not at rest.
Horror novels also by Darcy Coates:
The Haunting of Ashburn House
The Haunting of Blackwood House
Craven Manor
The House Next Door
Voices in the Snow
About the Author
---
Darcy Coates is the USA Today bestselling author of Hunted, The Haunting of Ashburn House, Craven Manor, and more than a dozen horror and suspense titles. She lives on the Central Coast of Australia with her family, cats, and a garden full of herbs and vegetables. Darcy loves forests, especially old-growth forests where the trees dwarf anyone who steps between them. Wherever she lives, she tries to have a mountain range close by.
Praise For…
---
"Scary, atmospheric, and definitely one to read in daylight, this fun haunted-house book... is recommended for all horror collections." — Booklist