The Delaware Bay at War!: The Coastal Defenses of the Delaware Bay during World War Two (Paperback)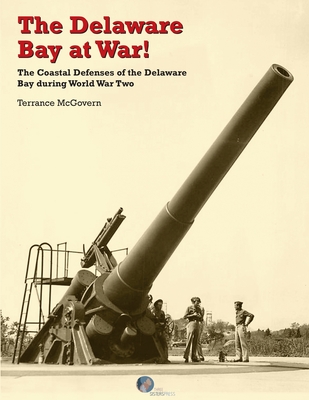 $29.95

Usually Arrives in 3-5 Days
Description
---
The Delaware Bay at War
The Coastal Defenses of the Delaware Bay during World War II
The defense of America's seacoast has been one of the key concerns since the earliest years of the Republic. American coast defense steadily evolved through the age of muzzle loading cannon, ever larger breech loading weapons, and finally the culmination of the large, long range guns capable of targeting the largest and most heavily armed warships of their age. By the end of World War Two, the United States had some of the strongest coast defenses in the world. Given the importance of the military-industrial complex along the banks of the Delaware River, including the large Philadelphia Naval Shipyard and explosive factories of the E. I. du Pont de Nemours & Company, the defense of the Delaware River had a prominent role in America's military planning from the American Revolution to the end of World War Two.
This book tells the story of the American coastal defenses of the Delaware Bay during World War Two. While the Delaware River has been defended and fought over since colonial times, in the years approaching the World War Two its defenses were either obsolete or lacking. Starting in 1930's the US Army and Navy developed plans for new defenses at the Delaware Capes which led to an intense construction and manning period from 1941 to 1944. While assaulted by German U-Boats, the surface attacks did not reach Delaware Bay so after 1944 the soldiers and sailors manning these defenses were mobilized overseas. By 1946 most of these defenses were abandoned, although new Cold War defenses in the coming years used this infrastructure to defend the United States against new threats.
Over one hundred rare black & white US Army photographs and plans help document our nation's extensive effort to defend against possible naval attacks and raids from Nazi Germany. A collection of over 50 recent color photographs are also included allowing the reader to survey the surviving elements of these mighty defenses. A product of extensive research, this book brings together for the first time rare images and the little known military history of the Delaware Bay.