The History of the Stasi: East Germany's Secret Police, 1945-1990 (Paperback)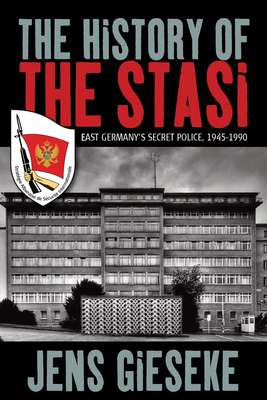 $29.95

Usually Arrives in 3-5 Days
Description
---
"Gieseke treats... many issues with careful and lucid analysis, confining himself to the known facts. He rejects the hyperbolic in favor of more mundane explanations. The truth is bad enough... Essential."
- Choice
"The book is an exceptional achievement in every respect: it offers a calm, detached, factual and well balanced socio-historical analysis of the MfS (Ministry for Security) that covers all aspects." - Frankfurter Allgemeine Zeitung
" This book] provides an excellent introduction to the chronology, structure, and activities of the MfS." - Kritika. Explorations in Russian and Eurasian History
The East German Ministry for State Security stood for Stalinist oppression and all-encompassing surveillance. The "shield and sword of the party," it secured the rule of the Communist Party for more than forty years, and by the 1980s it had become the largest secret-police apparatus in the world, per capita. Jens Gieseke tells the story of the Stasi, a feared secret-police force and a highly professional intelligence service. He inquires into the mechanisms of dictatorship and the day-to-day effects of surveillance and suspicion. Masterful and thorough at once, he takes the reader through this dark chapter of German postwar history, supplying key information on perpetrators, informers, and victims. In an assessment of post-communist memory politics, he critically discusses the consequences of opening the files and the outcomes of the Stasi debate in reunified Germany. A major guide for research on communist secret-police forces, this book is considered the standard reference work on the Stasi and has already been translated into a number of Eastern European languages.
Jens Gieseke is head of the "Communism and Society" research department at the Centre for Contemporary History in Potsdam, Germany. He previously worked for fifteen years in the research division of the Federal Commissioner for the Stasi Records in Berlin. He co-edited Staatssicherheit und Gesellschaft (G ttingen, 2007); Handbuch der kommunistischen Geheimdienste in Osteuropa (G ttingen, 2008); and Die Geschichte der SED (Berlin, 2011).