Tao Te Ching: Deluxe Silkbound Edition in a Slipcase (Hardcover)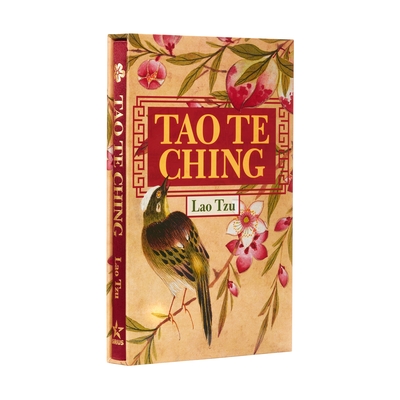 $19.99

Usually Arrives in 3-5 Days
Description
---
'All things end in the Tao just as the small streams and the largest rivers flow through the valleys to the sea.'
The Tao Te Ching came into existence some 2,500 years ago, since when it has become the most influential text of Eastern philosophy. Best translated as
The Classic of the Way and its Power (or Virtue),
its teachings are of simplicity, humility, and 'non-action', and its cadenced poetry is at once spare and profound. This beautifully illustrated slipcase edition features exquisite Chinese images that bring out the timeless wisdom of the text and it subtle guidance on how to live well.
About the Author
---
According to tradition, Lao Tzu (an honorific title, meaning 'Old Master') was a contemporary of Confucius and the father of Taoism in the 6th Century BC. Many modern scholars, however, doubt his existence and contend that the Tao Te Ching was the work of several authors. Translator John H. Macdonald studied several different versions of the Tao Te Ching in an attempt to find consensus between them and determine the literal meaning of the original.