Narcissistic Abuse Recovery: Learn to Spot a Narcissist and Free Yourself from Emotional Abuse (Paperback)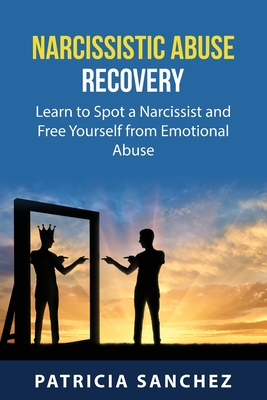 $29.99

Backordered
(This book cannot be returned.)
Description
---
Trauma affects everyone, but how it does so differs from person to person.
Three books are included in Recovery from Gaslighting & Narcissistic Abuse, Codependency & Complex PTSD (3 in 1). These three books will assist you in learning about:
What codependency, complex PTSD, and gaslighting are
Their life cycles and how they develop before eventually consuming you
The effect they have on you and your interpersonal interactions
The mental adjustment you require to eventually have the bravery to flee
Self-care techniques to help you regain control over your life
How to reestablish a true sense of who you are that isn't shaped by your past experiences
plus a lot more.
You are familiar with how helpless it is. the loss of control brought on by panic. It's time for you to realize that these emotions won't last forever.
You can establish healthy boundaries and understand the complex with the aid of the Narcissistic Abuse Recovery guide. It will provide you with concrete actions you can take to build healthy relationships. When you don't know how to handle narcissistic abuse, it will persist, worsen, and last a lot longer than it needs to.
It can be difficult to make progress with a narcissist. They aren't inclined to accept accountability for their deeds or look for positive outcomes on their own. A narcissist will steal your sense of value, lie through their teeth, and leave you feeling completely exhausted. How much longer can you allow someone else's needs and wants to be your only priorities? How much longer are you going to put up with someone making you doubt your own sanity? While you aren't expected to solve things, you are expected to take the best possible care of yourself.