Powerless (Paperback)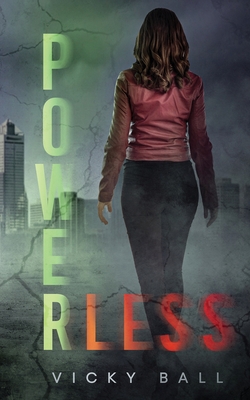 $9.99

Usually Arrives in 3-5 Days
(This book cannot be returned.)
Description
---
Beth has it all: a grammar school education, a stay at home mother who dotes on her, a father who works hard on his own business, and a little sister who adores her. But when an older man takes an interest in her, the innocence she once had is slowly ripped away from her.
Seven years later, Abby, her younger sister, has her life turned upside down again on Christmas Eve when pink-haired, skinny Beth turns up out of the blue. Life starts to take a turn for the worse. Now a teenager herself, Abby barely recognises this stranger.
When Beth starts receiving threatening text messages and nightmares disturb her sleep, Abby knows it is not good news. But why won't Beth talk about it? Why is she so powerless?
Abby is tired of explaining that she is not a little kid anymore. In a world away from their comfortable life, Abby begins to see snippets of Beth's broken life and the men who would stop at nothing to get what they wanted. With her parents' marriage on the brink of collapse, Abby wonders whether life will ever return to normality.