War Beneath the Sea: Submarine conflict during World War II (Paperback)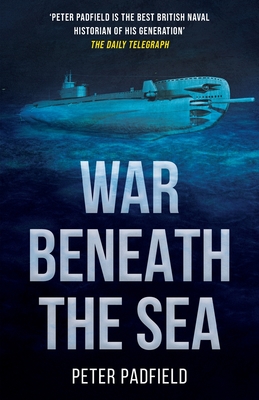 $22.99

Usually Arrives in 3-5 Days
(This book cannot be returned.)
Description
---
The first book to cover the major submarine campaigns in all the WWII theatres.
The canvas is broad and deep, from the strategic perspective at the top to the cramped and claustrophobic life of the crews in their submersible steel tubes; from the feats of 'ace' commanders to the terrifying experiences of men under attack in this most pitiless form of warfare.
War Beneath the Sea describes the technical and tactical measures by which the Western Allies countered Admiral Karl D nitz's U-boat 'pack' attacks in the all-important North Atlantic battle; the fanatical zeal with which, even after defeat, D nitz continued sacrificing his young crews in outmoded boats, dubbed by one veteran 'iron coffins'; while in the Pacific the superiority of American fleet submarines and radar allowed the U.S. to isolate Japan from her overseas sources of supply.
Padfield argues that if this strategic potential had been realised earlier it could have saved thousands of lives in the bloody Pacific island campaigns, and even rendered the use of atomic bombs unnecessary.