Daoism: An Introduction (I.B.Tauris Introductions to Religion) (Paperback)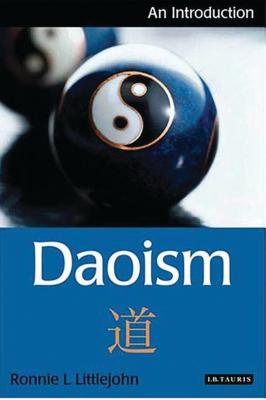 $41.94

Usually Arrives in 3-5 Days
Description
---
'The way that can be told is not the eternal Way; the name that can be named is not the eternal Name.' So begins the first verse of the mysterious "Dao De Jing", foundation text of the ancient Chinese religion of Daoism. Often attributed to semi-mythical sage Laozi, the origins of this enigmatic document - which probably came into being in the third century BCE - are actually unknown. But the tenets of Daoism laid down in the "Dao De Jing", and in later texts like the "Yi Jing" (or "Book of Changes"), continue to exert considerable fascination, particularly in the West, where in recent years they have been popularized by writers such as the novelist Ursula K LeGuin. In this fresh and engaging introduction to Daoism, Ronnie L Littlejohn discusses the central facets of a tradition which can sometimes seem as elusive as the slippery notion of 'Dao' itself. The author shows that fundamental to Daoism is the notion of 'Wu-wei', or non-action: a paradoxical idea emphasizing alignment of the self with the harmony of the universe, a universe in continual flux and change.
This flux is expressed by the famous symbol of Dao, the 'taiji' representing yin and yang eternally correlating in the form of a harmonious circle. Exploring the great subtleties of this ancient religion, Littlejohn traces its development and encounters with Buddhism; its expression in art and literature; its fight for survival during the Cultural Revolution; and its manifestations in modern-day China and beyond.
About the Author
---
Ronnie L. Littlejohn is Professor of Philosophy and Director of the Center for Asian Studies at Belmont University, Nashville. He is the author of many articles in the field of Chinese and comparative philosophy, and also of a collection of essays on the Daoist classic 'Liezi', as well as previous works on ethics and theology.
Praise For…
---
"Littlejohn organizes his introduction around the central metaphor of a spreading kudzu vine, whose roots, trunk, stalks, branches, and leaves grow beneath, in, around, and over the vast and complex terrain of Chinese culture. He does a marvellous job exploring the origins, developments, and transformations of Daoism by guiding readers through canonical texts, across historical contexts, and around expressions of Daoism in fine art, popular symbols, literature, ritual, and other forms of material culture. The result is a masterful and comprehensive introduction to this protean, venerable, and vital tradition that will engage and enlighten novices and experts alike and delight anyone interested in Chinese religion, philosophy, or culture."--Philip J. Ivanhoe, Reader-Professor of Philosophy, City University of Hong Kong
"A marvellously detailed and highly readable history of Daoist religion and culture. The book also presents a wealth of information on how Daoism has shaped Chinese philosophy, politics and art throughout the centuries. A must-read for anyone who wants a fuller appreciation of Chinese history, and highly recommended for introductory classes on Chinese religions."--James Miller, Associate Professor of Chinese Religions, Queen's University, Ontario, Canada