The Marne Campaign of 1914 (Military Classics) (Paperback)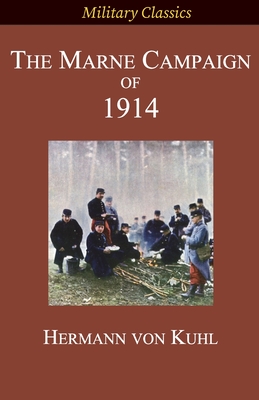 $22.95

Usually Arrives in 3-5 Days
Description
---
The History of the Most Dramatic Campaign of the Great War
In August 1914 the German army invaded France via Belgium. The invasion was a desperate gamble - if Germany could not defeat France within a few weeks, there would be no hope of victory. Marching with the German army's spearhead was Hermann von Kuhl, Chief of Staff for the First Army and a devotee of the creator of the original invasion plan.
More than just a history, this is a vigorous defence of the Schlieffen Plan and German army by one of its leaders - and a damning condemnation of the High Command that led it to defeat.
Hermann von Kuhl (1856-1958) was the Chief of Staff for von Kluck's First Army in the Great War and a military historian.