The Book of Human Insects (Paperback)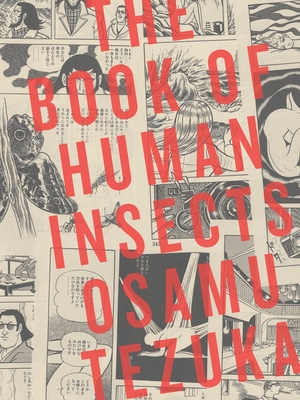 $16.95

Usually Arrives in 3-5 Days
Description
---
Toshiko Tomura is a genius; the darling of the intelligentsia. A modern-day Michelangelo, this twenty year-old is already an established international stage actress, an up-and-coming architect, and the next recipient of the prestigious Akutagawa Prize as Japan's best new writer. Her actions make headlines in the papers, and inspire radio and television programming. And like many great talents, her troubled past is what motivates her to greatness. She has the amazing ability to emulate the talents of others.

Toshiko is also the mastermind behind a series of murders. The ultimate mimic, she has plagiarized, blackmailed, stolen and replicated the works of scores of talents. And now as her star is rising within the world of the elites and powerful she has amassed a long list of enemies frustrated by the fact that she has built critical and financial acclaim for nothing more than copying others' work. Neglected as a child, she is challenging the concepts of gender inequality while unleashing her loneliness upon the world as she climbs the social ladder one body at a time.

One of Osamu Tezuka's most wicked tales, The Book of Human Insects renders the 70's as a brutal and often polarizing bug-eat-bug world, where only those willing to sell their soul to the masses and become something less than human are capable of achieving their wildest dreams
About the Author
---
Osamu Tezuka was born on November 3, 1928, in Osaka. He grew up in an open-minded family exposed to comics and Walt Disney. As a boy he also had a love for insects, which he would later as a grown-up incorporate into pen name. Having developed an intense understanding of the preciousness of life from his wartime experience, Osamu Tezuka aimed to become a physician and later earned his degree in medicine, but ultimately chose the profession he loved best: manga artist and animated film writer.

Tezuka's manga and animated films had a tremendous impact on the shaping of the psychology of Japan's postwar youth. His work changed the concept of Japanese comics, transforming it into an art form and incorporating a variety of new styles in creating the "story cartoon." Osamu Tezuka lived out his entire life tirelessly pursuing his efforts, passing away at the age of 60 on February 8, 1989.

In all, Tezuka produced more than 150,000 pages of graphic storytelling before his death. Posthumously Tezuka's work have won a number of awards in the U.S., including the 2009 Eisner Award given to his series Dororo.
Praise For…
---
"Brilliant. Just once, I'd like to read a work by Tezuka that wasn't either at least nearly or totally perfectly crafted… A typical complaint nowadays is that the usual comic costs about $4 and takes about 10 minutes (or less) to read. But with Tezuka's work, you're invited to linger over a page for a minute, just taking everything in. One of Tezuka's (many) skills is his deftness with background details, with an emphasis on lived-in spaces that seem to have texture that you could just grip."  —MTV Geek

"I suppose just reading a story like that could be repugnant to some people, but I found it weirdly enjoyable. It's not like Tezuka sugarcoats his lead's fundamental awfulness, or blatantly asks that we enjoy it as she destroys people—even in that 'hate the player/love the game' way that you saw all over pop culture in the early 1970s. It's most fascinating to me as a big ol' hate letter to the emerging Japanese post-war generation, although Tezuka includes a vile war-era criminal in the book as well."    —The Comics Reporter

"Epic Tezuka is back! As always, Tezuka builds long, winding plotlines and then brilliantly connects them to each other, creating a massive but memorable network of characters. This journey through the worlds of art, entertainment, crime, politics, and business also presents a deeper message about the dead ends and pitfalls of modern society. Tezuka's ambitions can also be seen in the art, where wild metaphors and images jump off the page" -Anime News Network