Queen of Someday (Stolen Empire) (Paperback)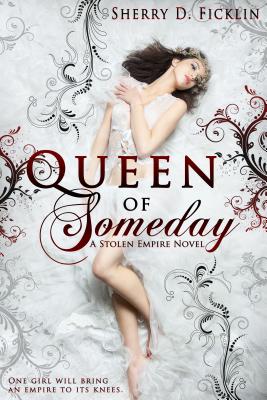 Other Books in Series
This is book number 1 in the Stolen Empire series.
Description
---
Before she can become the greatest empress in history, fifteen-year-old Sophia will have to survive her social-climbing mother's quest to put her on the throne of Russia - at any cost.
Imperial Court holds dangers like nothing Sophia has ever faced before. In the heart of St. Petersburg, surviving means navigating the political, romantic, and religious demands of the bitter Empress Elizabeth and her handsome, but sadistic nephew, Peter. Determined to save her impoverished family - and herself - Sophia vows to do whatever is necessary to thrive in her new surroundings. But an attempt on her life and an unexpected attraction threatens to derail her plans.
Alone in a new and dangerous world, learning who to trust and who to charm may mean the difference between becoming queen and being sent home in shame to marry her lecherous uncle. With traitors and murderers lurking around every corner, her very life hangs in the balance. Betrothed to one man but falling in love with another, Sophia will need to decide how much she's willing to sacrifice in order to become the empress she is destined to be.
In a battle for the soul of a nation, will love or destiny reign supreme?
About the Author
---
Sherry is a full time writer from Colorado where she lives with her husband, four kids, two dogs, and a fluctuating number of chickens and house guests. A former military brat, she loves to travel, eat exotic food, and meet new people. She can often be found browsing her local bookstore with a large white hot chocolate in one hand and a towering stack of books in the other. That is, unless she's on deadline at which time she, like the Loch Ness monster, is often only seen in blurry photographs.