Iron Ember (Paperback)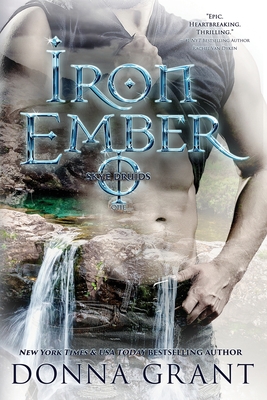 $17.99

Usually Arrives in 3-5 Days
Description
---
Delve into the thrilling first installment of the all-new Skye Druids series by New York Times bestselling author Donna Grant, where magic reigns and danger abounds.
Skye isn't just an island. It's a home. A refuge. But not to Elodie MacLean. Not anymore. Tragedy tore her world apart and then took the one thing she felt made her whole. She vowed she'd never return, but that's exactly where she ends up. Now, surrounded by the ghosts of her past, Elodie must navigate her version of Hell and try to make peace with herself and her family. But someone or something doesn't want her on Skye, and she finds herself attacked-and this time not by her personal demons.
Scott Ryan has a mission: uncover who has been killing Druids and why. When his quest takes him to the beautiful Isle of Skye, he doesn't think anything could captivate him more than the land itself-until he lays eyes on the breathtaking and confident beauty his leader sent him to find. However, it's clear that she has trust issues, and he can't reveal his plans-at least, not yet. But he's always been sure of his ability to sway a person, and she's a challenge he's more than happy to accept, especially when he finds he will do anything to protect her.
With so much history and so many secrets, victory is anything but guaranteed for the couple and their allies. And the forces at work, those who wish to rule the Scottish isle and all those who reside there, have a plan that nobody will see coming