Make Your Move (Paperback)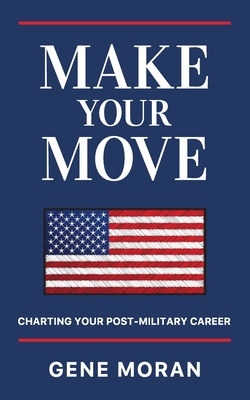 $12.95

Usually Arrives in 3-5 Days
Description
---
By synthesizing his decades of sailing, military service and corporate experience, former Naval officer and lobbyist Gene Moran has created an entertaining and information-packed guide for those transitioning out of the military or through post-military life-or anybody facing a major career change.
Make Your Move: Charting Your Post-Military Career chronicles Moran's experiences both in the Navy and his personal life. A personal light list of markers for achievement, Make Your Move shares powerful moments from Moran's young life, including learning to sail in South Florida and traveling the world as a young Naval officer. Along the way, he introduces the reader to all the inspiring people who shaped his higher purpose and guided his progress.
In describing the fundamental skills that translate to success-including planning, strategy, courage, leadership, diplomacy and ownership- Moran captures his passion for helping former military members recognize the signals in their own lives that demand they make a successful transition. As part of his mission to give back to the military community, Moran will donate 100 percent of the proceeds from this book to Freedom Fighter Outdoors, a nonprofit organization that provides unique outdoor experiences for injured veterans.
Readers can come aboard with Moran as they learn how to leverage these skills into a growth mindset. They'll meet a thrilling cast of characters that includes world leaders, masterminds and Moran's lifelong inspiration Jimmy Buffett. Whether considering military retirement, a career in the corporate world or an entrepreneurial venture, Make Your Move will point readers in the right direction.